Updated for 2020: I've added some new links for PineCone Research (which I've since been able to try out)
So without further ado, let's get into it.
The 3 Most Exclusive Survey Sites of 2020
1. Darwin's Data

Darwin's Data is probably the most exclusive survey site I have come across. You have to request an invite from them to be able to join their survey panel. I have the link for you to do so below.
Darwin's Data can be so exclusive because they are one of the highest rated and recommended survey sites in the world. You get a $10 Amazon Gift card simply for filling out your profile survey.
The way they work is that they send you a survey invite, which you have to be quick about opting in for, and then you answer questions regarding legal disputes by watching videos. You get a $25 gift card to Amazon for less than an hour of work. You will receive the gift card within 24 hours.
This is extremely well paying for surveys, and surveys that sounds more interesting than most. The obvious cons of Darwin's data is that they don't offer cash (although since you can pretty much buy anything on Amazon, it certainly could be worse), and that you don't get sent many surveys, and when you do, you have to be quick about opting in.
If you do get invited, I definitely recommend using them.
You can request an invite here
2. E-Rewards

E-Rewards is a survey company that you can only get invited to if you are members with one of their partners, such as American Airlines. You have to wait for the partners to send you an invite, so you can't even request one.
However, the difference between E-Rewards and the other 2 exclusive sites is that I don't recommend using them. I give a full in-depth review into the company here, but I will highlight it below.
They have a poor rewards selection

No PayPal, check, or Visa

Their payout minimum is $60
Their individual survey payouts very misleading

It takes about $60 to get a $25 gift card. This means that every dollar you get for the survey is actually worth about $.41

Their payout for screening you out is misleading

If you take the same math as above, you get paid $.10 even though they say $.25

The majority of user reviews are negative

They talk of being screened out after 20-30 minutes of questions
Rarely qualifying for any surveys

The screening process and actual survey are blended

This means you don't actually know how long you'll be taking the survey for, which is something I never recommend.

Their BBB profile score is a D+

This is a pretty poor score. It is because there were 137 complaints against the company and their BBB accreditation was revoked because they failed to honor its accreditation with BBB
With this in mind, E-Rewards is a legitimate company that offers surveys and will pay you if you complete them. However, for me personally, the negatives outweigh the positives. It is up to you to decide though.
The next exclusive company, however, I do recommend.
3. PineCone Research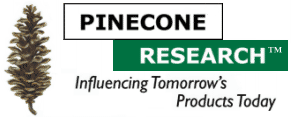 PineCone Research is a market research firm that I have mentioned a few times on this blog. For them, you have to find a special invite link, fill out an application and see if you qualify. Luckily, I have an invite link for you to apply.
PineCone research offers focus groups, surveys and product testing. They pay out very well for all of them.
A good sign from PineCone Research though is that I have seen readers of Survey Chris qualify for them, so it is certainly possible.
Here is a specific link for 18-34 year olds in the UK.
If you're 18 – 24 year old male use this link.
I'm guessing that is a demographic they want right now.
Click here to try your hand at joining PineCone Research (use this if you don't match the demographics above)
Have you come across any other exclusive survey panels? Share them with us in the comments!
Advertiser Disclosure: We get a commission for some of the links on the blog. The opinions expressed here are the author's alone, and have not been reviewed, approved or endorsed by our partners.