Getting sent free products and getting paid seems too good to be true. We have already covered that taking surveys online is a legit way to make money (if you know the right companies), but did you know that it is the same thing for product testing?
If you know the right websites, you can get product testing jobs that actually payout.
While surveys ask you for your opinion on products that you might have used or are using, certain companies will actually send you the product to try it out. These products can range from video game consults, to hygiene products, to even food! The food typically comes in the form of a coupon to get it for free, since mailing food is not really realistic.
As with making money with surveys, there are good product testing companies and bad survey testing companies. With this in mind, I wanted to provide you with my top 8 product testing jobs so that you don't have to do the extensive research that I have.
Let me know in the comments if you have any questions about the companies or product testing in general. Enjoy.
My 8 Best Product Testing Jobs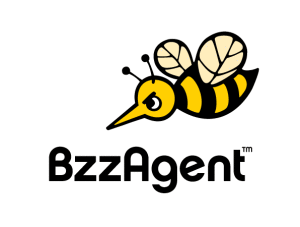 BzzAgent is a company dedicated to product testing and marketing. The way they work is that after you sign up for them, you begin taking surveys to inform them on what "BzzCampaigns" to sign you up for.
After you fill out surveys (there's always more to do, and the more you do, the more likely you are to get invited to a campaign) you will begin to receive invites to campaigns. You want to join this quickly, because there is a limited number of spots in each campaign.
After you have accepted, you will be mailed the product, along with offers that you can share with you friends.You then will review and share your thoughts on the products with friends and/or through social media. The more you talk about it, the more rewards you get and the more campaigns you will be invited to join in.
You are trying to create a buzz about the products – hence BzzAgents.
You can redeem your points through MyPoints, which offers a huge selection of ways to redeem points.
You can sign up for BzzAgent here.

PineCone Research is a website that I talk about often on this website. That is because they are one of the best websites for making money with surveys, and fortunately with product testing as well.
However, for how much I recommend PineCone Research, the downside is that they are pretty exclusive, and if you are accepted to their website, feel lucky that you have access to some of the best paying surveys and product testing jobs.
You can't join their website without an invite, but fortunately, I have some here. Use the link that matches your demographic:
If you're 18-24 year old male use this link: Join PineCone Research
Here is the 18-34 year old UK link: Join PineCone Research
If you don't match the above use this link: Join PineCone Research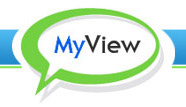 MyView is a website that offers online surveys and product testing. Both ways are good for making extra money online. My View is a pretty standard site when it comes to product testing. There are more surveys available than product testing jobs, but that doesn't mean you won't be invited to them. Simply make sure to keep an eye on your inbox for invites from them.
You can redeem your points in many different ways with my MyView, anything from Amazon gift cards to VISA prepaid cards.

Ipsos i-Say is one of my highest recognized survey taking websites, which makes me very happy that they also offer product testing. If you are looking for an all around great website to join for multiple ways to make money online, then Ipsos i-Say could be your answer.
You can join Ipsos i-Say here.

iPoll, which used to be SurveyHead, is a legitimate survey taking website, but the coolest feature about them is their mobile app. On their app, you have access not only to surveys, but tasks and product testing opportunities.
Whenever you are heading out the door to run errands, you can check their app to see if there are any tasks for you to complete or products for you to buy, test out and review.
You also get $5 simply for signing up with iPoll.

YouGov is primarily focused around getting people's opinions on current events, which is a cool and new way to make money. They have you read articles then provide your ideas on it. They also are a product testing company, but don't send a huge number of campaigns out.
It certainly doesn't hurt to sign up and watch for product testing job invitations.
You can sign up for YouGov here.

SurveySpot is another website that is primarily focused on surveys (and they are a great company for that), but they also have product testing available.
They are a completely legitimate company and are a good website to sign up for to get product testing jobs.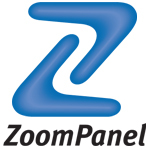 Zoom Panel is another website that offers surveys and product testing. They actually offer a lot of surveys, anywhere between 3 to 15 surveys a week.
Unfortunately, their product testing is less frequent.They do offer products that are brand new and they are pretty good products when the chances do come around. While Zoom Panel isn't the best product testing website, it doesn't cost you anything to sign up and catch the product tests when they come along.
If you have any questions about product testing jobs, make sure to let me know in the comments!
Advertiser Disclosure: We get a commission for some of the links on the blog. The opinions expressed here are the author's alone, and have not been reviewed, approved or endorsed by our partners.