PrizeRebel is a site that I am very happy to be getting you a review out for. With the number of sites to avoid out there, I'm always happy when I am able to share a legit site with you, especially one that is not extremely popular or well-known. But before I get into all those details, here's the question I always like to answer first:
Can you make money with PrizeRebel?
Yes. Sign up for PrizeRebel here.
Income Proof – My PrizeRebel Earnings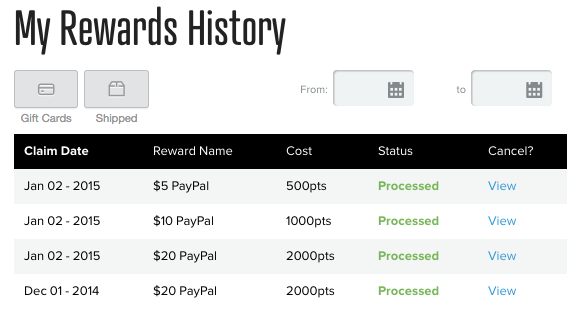 I only write reviews for companies once I've actually tried them out and been paid. That way you know that the review is based on my actual experience.
Bonus: If you'd like to get free survey taking tips and a list of my top recommended survey companies be sure to subscribe here. Let's continue on to my top tips for earning the most from PrizeRebel.
How To Make The Most Money From PrizeRebel – In Depth Review
I like to start my reviews with the basic information, such as restrictions for signing up, how easy it is to get going, and info like that, so you can know if this site is right for you or not first.
Then I'll dive into some of the strategies that can make you more money with PrizeRebel.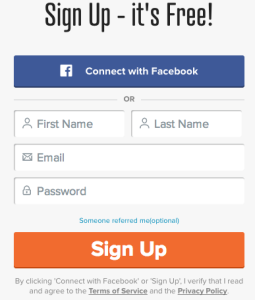 Restrictions: 
Location: PrizeRebel is open to any country. However, like all other survey / offer sites, you will only be allowed to fill out offers available to your country.
Age: You must be 13 years or older to use PrizeRebel. For 13 to 18 year olds, you need parent permission.

Sign Up Process: PrizeRebel is extremely simple to sign up for. You can either sign up with Facebook or fill out a little information and confirm your email. Signing up with Facebook is the faster way to go, but like I've mentioned before, I like to use a special email address for survey companies, so I prefer to not link my Facebook account with survey websites.
Payout Minimum: The payout minimum for PrizeRebel starts at a $2 Amazon gift card, which is great except for the fact that I've never seen it in stock. Seeing as how they are digitally delivered gift cards, I'm not exactly sure why they would be out of stock.
Luckily, the next lowest payout is either $5 with Amazon gift cards, or $5 with PayPal. As you can see with my earnings, I waited until $20, simply because I got $5 pretty quickly and thought I could wait for a bigger payout. A $5 payout minimum is lower than usually for the industry, so this is definitely a plus.
My Personal Survey Qualification Percentage: I didn't take any surveys with PrizeRebel. They are best used for the offers, which I'll get into more below. Because of this, I can't speak on the survey qualification percentage.
Survey Invite Rate: Once again, I don't know about the survey invite rate. They seem to have tons of surveys available, but for me, my strategy is to use sites like PrizeRebel for their offers, and save my time taking surveys for companies like Opinion Outpost or iPoll.
Is there a mobile app?: PrizeRebel doesn't have a mobile app, but their website is responsive, which means it changes based on the size of screen you are viewing it on. This means it works well on computers, tablets or phones, as their website adjusts to your screen. So while they don't have a mobile app, the actual website is pretty functional on your phone.
The Best Way to Make Money with PrizeRebel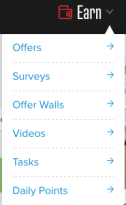 PrizeRebel is similar to Swagbucks in the ways you can make money with them. While Swagbucks is a much larger site, PrizeRebel has plenty of ways to make money.
Under the "Earn" tab on the menu, you can see all the ways there are to make money. You can do offers, surveys, the offer wall (just more offers), watch videos, do tasks, and daily points, such as polls.
For me and my overall strategy when it comes to survey sites, I like to do only the things that give me the highest return on my time. When it comes to PrizeRebel, I mostly stick to the offers, unless a really high paying survey catches my eye.
As for the tasks, videos and daily points, I don't think they offer enough points for the time they take. If you've read any of my other posts, I definitely recommend signing up for multiple companies, then using as many as possible, but only sticking to those sites' strengths.
Here is a list of other sites I recommend
How to Best Complete Offers on PrizeRebel
When it comes to making the most money on PrizeRebel, you'll want to have a few tricks up your sleeve when it comes to completing offers.
Use a Secondary Email Address
I always use a secondary email address when signing up for survey companies and offers. Chances are you will get a bit of spam, along with a ton of emails from the actual companies sending you new surveys and offers.
I walk you through how to do that here
Use a Password Extension
On your browser, you can download extensions or add-ons to help you do things faster and better. I personally use Last Pass, but there are a couple others you can get.
These extensions allow you to save passwords and usernames, so you don't forget them and can sign in quickly for things, along with saving profiles. Having a profile saved means you can fill out an offer form with the click of one button and be making money that much faster.
Here's an article I wrote on speeding up filling out offer forms and taking surveys
Use a Calendar or Reminder System
A lot of the highest paying offers actually are "Paid Offers" which means that you need to give your credit or debit card info for a trial period.
While this sounds scary, it's how I actually make the most money. For example, one that you may come across is to buy a domain name (e.g. www.surveychris.com) from GoDaddy for $4, but get paid $9 to do so. Doing something like this takes me barely anytime to do, then I just make sure I don't auto-renew the domain name, so I come out with $5.
You will also want to set a reminder on your calendar if you sign up for a trial. You'll want to cancel it before you get charged the full price. I personally use Google Calendar, and have it synced up to my phone and email. That way, when it comes to canceling something, I see it on my calendar, have it pop up on my phone and receive an email about it. This way, I always come out on top.
I would personally recommend using a credit card for these. While it's not necessary and I haven't run into any problems yet, I like the security a credit card offers over using a debit card.
Overall PrizeRebel Review Assessment: Should You Join?
Yes.
Since doing the surveys emailed to me turned out to be the most valuable use of my time, I recommend signing up for other survey companies so once you finished those surveys, you can jump to another website and keep on working towards payouts. Check out the other companies I use, and which ones I like best here.
Do you have any questions about PrizeRebel or anything you'd like to add to the review? Let me know in the comments!
Advertiser Disclosure: We get a commission for some of the links on the blog. The opinions expressed here are the author's alone, and have not been reviewed, approved or endorsed by our partners.