If you are looking for easy paid surveys for money, then this is the list for you. While I have more survey companies that I recommend here, these ones are the most straight forward.
For all of them, you simply sign up and start taking surveys. They don't offer other ways to make money, which can be either a positive or negative for you, but they are as easy as it comes.
When trying to make money online, sometimes simplicity is the way to go, and that's what these sites offer. So here is the list
5 Straight Forward, Easy Paid Surveys for Money
1. Opinion Outpost

Opinion Outpost is an extremely simple to use website, and one that I highly recommend. They're website is nicely laid out and doesn't take long to figure out. They have surveys available through their dashboard along with sent to you in emails.
Their payout system is simple and quick as well. They're minimum is $10, which is relatively low, and they pay you instantly with PayPal. That is as easy as it gets.
You can join Opinion Outpost Here
2. Survey Spot

Survey Spot is actually run by the exact same company as Opinion Outpost, called Survey Sampling International. What this means is that you now have 2 easy paid survey panels. They are set up and ran exactly the same way.
The only difference is their point system. Where for Opinion Outpost 1 point equals $0.10, A point from Survey Spot is $0.01. However, Survey Spot pays out 10 times as many points for each survey as Opinion Outpost does, so in the end, they are exactly equal.
You can sign up for Survey Spot here
3. Ipsos i-Say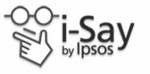 Ipsos i-Say is a great survey company. They offer a loyalty program, give you plenty of surveys and pay with PayPal. All the makings of  a straight forward survey panel.
I have a full review of Ipsos i-Say here, if you'd like to learn more about them.
However, the reason they are on this list is because I recommend them and they are simple to use. So you can easily get going with them right now.
Click here to join Ipsos i-Say
4. iPoll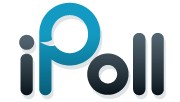 iPoll is just like the others. They offer tons of surveys right in their dashboard. You can see how much each one will pay and you see how long they are estimated to take. The only thing a little complicated about them is that you have to wait until $50 to cash out with PayPal.
iPoll does offer slightly more complicated ways to make money. They do have a great app that you can do surveys on, local tasks and product testing. If you want to make money on the go. I recommend their app.
You can join iPoll here (And get $5 for simply signing up)
5. Paid Viewpoint

Paid Viewpoint is probably the nicest designed survey panel I have come across. It is extremely easy to see if there is a survey available for you (about once a day), and the surveys are very straight forward and easy to answer. They are extremely short as well.
There is a little twist to Paid Viewpoint, and that is that they start out paying low. Only $0.10 a survey. Granted the surveys are about 2 minutes, but $0.10 is low.
The twist on this is that Paid Viewpoint keeps track of something called your "Trait Score". This is basically how much they know about you. The more they know about you, the more specific of surveys they can give you. The higher your Trait Score, the more you get paid per survey.
This is all kept track of by Paid Viewpoint, which is why I consider them extremely simple. Login, take a really quick survey, earn money and trait points, and sign out. Do this enough and Paid Viewpoint can become one of your top paying companies.
You can join Paid Viewpoint here.
There is my list of straight forward, easy paid surveys. You can get started making money right now, which is why I highly recommend these companies.
Advertiser Disclosure: We get a commission for some of the links on the blog. The opinions expressed here are the author's alone, and have not been reviewed, approved or endorsed by our partners.