If you are looking to work from home and are in Ireland, then paid surveys are one of the best ways to go. There is no experience required and you can get going immediately. With a few of the sites, if you follow the tips that I lay out on this website you could have money by tomorrow!
Below I give you the top 5 survey companies available for you to get going with. I hope you enjoy them and let me know if you have any questions in the comments. I'm more than happy to help out.
The Best 5 Paid Surveys for Ireland
MyView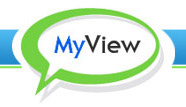 MyView is a great website to use, especially if you love gift cards. They offer a huge variety of them to choose from. While they don't offer cash, such as PayPal or check, they do have pre-paid Visa cards, which is pretty much just as good.
MyView gives you multiple ways to make money, such as online surveys and product testing. They are also nice enough to give you 100 points for when you get screened out of a survey. This is also a good consolidation since they will add up over time.
When using MyView, you get emailed most surveys, but it is best if you also login to your dashboard, because there are daily surveys available to you there.
Also, MyView has some of the best customer service when it comes to online survey companies. Now hopefully you won't need them and everything goes smoothly, but it is a great plus for a survey company.
To sign up for MyView, click here
Paid Viewpoint

Paid Viewpoint is a great, well designed survey company, but they need a bit of an explanation. They need an explanation because they don't pay out very much when you first start. Only $0.10 per survey. The survey's are only about 2 minutes, so it is pretty fast for a small pay out.
However, Paid Viewpoint keeps track of your trait score. This is how well they know your demographic. The better they know who you are, the more precise surveys they can send you. This means you get paid more per survey.
So stick with Paid Viewpoint for a while, and you'll see that they are going to be one of your most profitable survey sites.
To join Paid Viewpoint, click here
GlobalTestMarket

GlobalTestMarket is a market research firm that is dedicated to making new products that are international successes. This is why they are available all over the world
The surveys will often give you an opportunity to see new and not yet released products or services, and generally are between 10-20 minutes.
You can cash out with PayPal, which is my favorite way.
You can sign up for GlobalTestMarket here
iPoll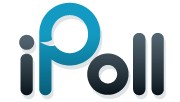 iPoll is one of my favorites not just because they are a good online survey panel, which they are, but because they have the best survey app available. I enjoy making money with survey companies, I like it even more when I can do so on the go or when I find myself with a couple minutes to spare.
They also give you $5 for simply signing up!
Get your $5 for signing up for iPoll here
MindSwarms

It is great that MindSwarms is available for Ireland, because they are one of the highest paying survey companies I have ever come across. Now you should know that it is slightly more difficult to get surveys with them, because you have to apply for them.
This is totally worth the effort though because each survey is only 7 questions and pays $50. That is awesome. They are video surveys too so it goes really quickly. On average each survey is less than 20 minutes.
I hope you find this list of paid surveys available in Ireland useful in your quest to make money online. Let me know in the comments if you have any questions or any survey panels to add to the list!
Advertiser Disclosure: We get a commission for some of the links on the blog. The opinions expressed here are the author's alone, and have not been reviewed, approved or endorsed by our partners.