If you enjoy making money online, the I'm sure you enjoy making money while on the go. With smartphones, there's no reason we can't be making money while out and about or when we find ourselves with a few extra minutes. I have collected a list of the best paid mobile surveys, so you can always have options to keep making money.
These mobile surveys come either in the form of apps, or they are just websites that are designed to work very well on phones. Either way, if you are looking to make money while on the bus or waiting in the doctors office, these are the go-to paid mobile surveys.
Top 7 Paid Mobile Surveys
iPoll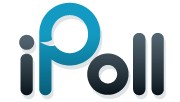 iPoll is definitely on the top of the list when it comes to paid mobile surveys. Their mobile app was such a success that they rebranded their online site from Surveyhead to iPoll, so match their mobile application. That's how successful it has been.
With their app, you can do local tasks, product testing, or regular surveys. This app is a great one to check on your way out the door, to see if you can make money for doing something that you'd already be doing, like going to a movie or running to the grocery store.
You can download their app from their website after you sign up. You also get a $5 bonus for simply signing up.
Swagbucks

Swagbucks is one of my top recommended sites for making money online. But they also offer multiple apps to make money on the go. The main one is a standard app where you can do daily polls, surveys and look for paid offers on.
They also offer a mobile app where you can watch videos and earn Swagbucks at the same time. They tend to offer the latest movie trailers on there, so if you are going to look up a video, you might as well check Swagbucks TV mobile app first, to see if you can earn some money while you're at it.
Another tip is to let the video app run while you're not using your phone or iTouch/iPad, as the videos will just automatically play, and you can rack up points that way. If you want more Swagbucks tips, check out my in-depth review here.
If you'd like to get started with Swagbucks, you can do so here.
Ipsos i-Say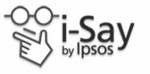 Ipsos i-Say is another survey site that I really like. Their online surveys are some of the best in the industry. They're app is also great.
The only problem is that you have to be personally invited to use the app. So the best way to go about it is to sign up, use their online surveys and eventually you will be invited to the app.
Fortunately, this list includes five other paid mobile surveys, so you don't have to worry about sitting around and waiting for i-Say to invite you. But once they do, it is totally worth your time to use their app.
To join Ipsos i-Say, click here.
Opinion Outpost

Opinion Outpost is one of the sites that I mentioned that doesn't have a mobile app, but is designed to be used well on your phone. You can simply save the website as a bookmark on your mobile browser, and it's almost as good as having an app.
The reason their website works so well is that they use what is called a "responsive" design. This means their website layout alters based on the size of the screen that is being used to view it. You can see how it looks by shrinking your browser on your computer.
Opinion Outpost is a great site to use, so I do recommend accessing their website from your phone if you are looking to make money while waiting around.
You can join Opinion Outpost here.
SurveySpot

SurveySpot is run by the same market research company as Opinion Outpost and is a legit site to make money with, just like Opinion Outpost. It's layout is also responsive, so it is another great website to bookmark on your mobile browser to have access to even more paid mobile surveys to make money on the go.
The only difference between SurveySpot and Opinion Outpost is their point system. However, the amount of points they give out per survey is different based on their point system, so each company pays out equally.
It's always nice to have more of a good thing.
You can sign up for SurveySpot here.
Surveys On The Go

Surveys On The Go is a survey company that is dedicated to paid mobile surveys. You can sign up for the company on their website, but you can only access the surveys from your phone.
You can make money with them from mystery shopping or quick and easy surveys. Although I like that the other surveys have websites that go along with the paid mobile surveys, Surveys On The Go does offer a good mobile experience.
If you'd like to learn more about Surveys On The Go and sign up, you can click here to do so.
Inbox Dollars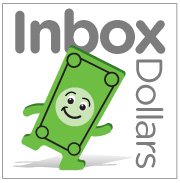 Inbox Dollars recently released a mobile app for their website that allows you to use their paid search, check your Inbox Dollar's email for paid to click emails, but most importantly their offers. The offers are the best way to make money, and since you can view them from the app, I have to recommend this one.
You can sign up for Inbox Dollars here
You can see the apps here: Android or iPhone
That is the list of the best paid mobile surveys! I hope you enjoy this new found freedom to make money from your phone whenever and wherever you'd like. You no longer have to feel like you're wasting time while waiting around.
If you have any questions about the paid mobile survey companies or have any good ones that you think I missed, let me know in the comments.
Advertiser Disclosure: We get a commission for some of the links on the blog. The opinions expressed here are the author's alone, and have not been reviewed, approved or endorsed by our partners.