If you'd been looking around online on how to make money, or have been taking surveys to make money, then you have probably started to come across the idea of paid offers. This probably has raised a few questions for you, like:
What are paid offers?
Should I be using them?
Can I trust these companies with my credit card?
How can I make money with them?
Well, I am here to help you answer these questions, along with giving you my top 3 favorite sites for making money with paid offers.

To start off, I want to be honest and say that I love paid offers. They are one of the easiest ways that I have found to make money online.
What Are Paid Offers?
Paid offers are offers that you are given that you get paid to fill out. These can come in the form of free offers, where you don't pay anymore, or offers that cost you money. While costing you money sounds like a bad thing, it isn't if you know the tricks. But first, let's start with what the free offers are and tend to be.
Free Offers
Free offers are offers given to you that typically only require your email address. These offers are lower paying than the paid ones, but they are still a pretty good way to make money.
You will typically see these with signing up for newsletters or free consultations. If you want to make money with offers, then you have to be ok with giving out your email address, and you can certainly expect a lot of spam.
Don't worry though, because I have written a post precisely for this reason that teaches you how to set up an email address that you can use specifically for surveys and paid offers, so you can save your primary email from getting flooded.
Offers that require a credit or debit card
While handing out your credit or debit card number online may scare you, you'll actually realize that these paid offers are coming from legitimate companies. You are not giving your credit card to the survey site that shows you the free offer, but actually to companies that you have heard of before.
A few of the free offers that I have made a good amount of money with that you have probably heard of are Go Daddy, Audible (Amazon's audio book company), and GameFly. There are other companies that you know as well available.
You can trust you credit card information with these companies.
The Reason I like Paid Offers
The reason these paid offers are so great is because of how easy it is to make money. These companies get you to sign up for trials, or buy something from them, then the survey company rewards you for completing the offer. It is as simple as that.
However, the reason they offer these though for a couple reasons. One, they want you to try out their service, and hopefully like it enough to stay on and use it. I have personally done this with Go Daddy and Audible. I got hooked, but they do provide good services.
The second reason they offer these is because they do expect some people to sign up for the free or discounted trial, then forget to unsubscribe. This is one mistake I have learned to avoid by always knowing when the next payment period would be for the service, then using my Google Calendar to remind me a couple days before to cancel the trial.
This way, I come out on top, since the survey companies pay me more than I am spending on the service or product I bought.
How to Make Money Even Faster with These
The way I am able to do these paid offers so quickly, and in the end make more money with less time, is that I use a service called LastPass (RoboForm works the same, and is an equally good service).
LastPass is a free website plugin that saves not only all my passwords and usernames, so that I can login to all my survey company sites easily, but also keeps a profile of my information saved. This way, when I go to sign up for a paid offer, I can simply click the profile button that appears in the first form, and LastPass automatically fills out the rest of the form for me.
It automatically fills out my name, address, credit card number and anything else the form asks for. LastPass is extremely secure, so I can trust it with my information.
As you can tell, I am a big fan of paid offers. I have made as much as $5 in 30 seconds using the tips I talked about above on the great paid offer sites I'm listing below for you.
My Top 3 Favorite Paid Offer Sites
Swagbucks

Swagbucks is one of my favorite sites to make money with overall, and one of the reasons for that is how great their paid offer section is. This is how I was able to make about $15 in two days with them, with very minimal work.
You can sign up for Swagbucks here
CashCrate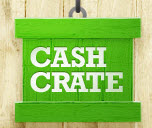 CashCrate is just a great of a paid offers site as Swagbucks. However, you should be aware that they have two paid offer sections on their website. Make sure to look through both of them, because sometimes they will have the same offer listed in both sections, but one pays out higher.
InboxDollars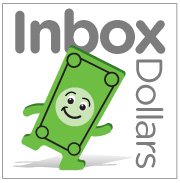 InboxDollars is a website that is famous for their "get paid to read emails". While that is a legit way to make money, it doesn't payout nearly as much as the paid offers do. InboxDollars has a good selection of paid offers.
My favorite paid offer with them is their partnership with Groupon. If you get a Groupon with them, you can earn $5 if the total cost is over $15. That is awesome, and since I love Groupon, I am constantly looking through there for ways to save money with Groupon and then earn money with InboxDollars.
You can join InboxDollars here.
So there you have it. You now know that paid offers are a completely legit way to make money online (and one of my favorite ways).
If you have any questions, don't be afraid to ask me in the comments. I'm always happy to help.
Advertiser Disclosure: We get a commission for some of the links on the blog. The opinions expressed here are the author's alone, and have not been reviewed, approved or endorsed by our partners.