When it comes to taking surveys online, you should never pay for registration. If a site asks you for an upfront payment, it is either a scam or a survey router. That's why I created this website, and specifically this list of legitimate paid surveys with free registration.
While a survey router is not technically a scam, I don't recommend using them. With survey routers, you either pay them to send legitimate surveys to your email, or they take a percentage of your earnings. Either way, you are making less money than simply signing up for these free paid survey sites on your own.
If you'd like tips for remember passwords and usernames, saving your inbox from being flooded with emails and other great advice, check out my free guide here.
While all of the sties on Survey Chris have free registration, I get asked this question of paying for registration often. Because of this, I decided to compile a list of paid surveys with free registration to help you get started making money now.
10 Paid Surveys With Free Registration

These sites below are in no particular order, but are all free legitimate paid survey sites. I recommend any of them as good sites to make money with.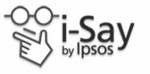 Ipsos i-Say is great site for starting out with paid surveys. It is simple to sign up and they have plenty of surveys to do. i-Say is also great because they pay above the industry standard for surveys, and I finished most of the shorter period of time then they were estimated.
i-Say also has a loyalty program, which I feature I look for in paid survey sites, since they add up over time. I also like that they offer a better deal with the $100 PayPal payout compared to the other ones. I don't mind waiting to cash out if it means more money for me.
Click here to see my in-depth Ipsos i-Say review.
If you want to get started now, you can join i-Say here: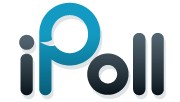 iPoll is the rebranded form of SurveyHead, which was a legitimate survey taking website. They rebranded when they launched their mobile app under the name "iPoll", because the name iPoll grew in popularity.
iPoll is a great site for making cash, especially since they give you $5 for signing up. You can also use the mobile app to earn money on the go. If you have a couple of minutes waiting and have your phone, you can be making money.
If you want to join iPoll, here is a link: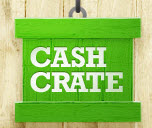 CashCrate is slightly different from the sites mentioned above because, while they do have surveys, they offer other ways to make money. The way I like best is there offers section. They show you deals, such as buying a domain from Go Daddy, and then some pay you more than it costs to do.
I used that technique to cash out extremely quickly with them.
If you would like to know more about CashCrate, you can check out my review here.
You can sign up for CashCrate here:


Swagbucks is more like CashCrate then the other sites. But Swagbucks offers a ton of ways to make money. It is almost overwhelming when you begin, because all of the options.
A lot of the options aren't worth the trouble, like playing their games or doing their tasks. However, Swagbucks is one of my favorite sites because I figured out the best way to make money from them. They also offer some great bonuses that I take advantage of.
I cover everything on Swagbucks in my extensive review here: My Swagbucks Review
If you'd like to get going on Swagbucks you can join here:


Opinion Outpost is strictly a paid survey site. They are just as simple to use as iPoll and i-Say, and payout well.
My favorite feature about Opinion Outpost is their payout system. You can cash out as soon as you get $10, which is pretty low, and you do so with PayPal. This is great, but what makes it even better is that you instantly receive your payout. Opinion Outpost is the only site I have come across with that benefit.
You can learn more about Opinion Outpost here: My Opinion Outpost Review
If you want to work towards that instant payout right now, you can sign up here: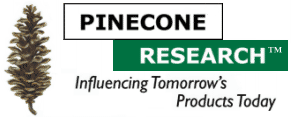 PineCone Research is one of the highest paying survey companies out there. This is awesome, but one of the problems is that it is also one of most exclusive.
They can get away with being exclusive because they payout $3 per survey, which is extremely high. I definitely recommend trying to sign up for them. Especially if you fit within the demographic age range they are seeking. See below for the specific people they're looking for:
Here is the general public link:
If you're 18 – 24 year old male use this link:
Here is the 18-34 year old UK link:


Paid Viewpoint is one of the nicest looking survey taking websites I have come across. While this doesn't really matter, and isn't the reason I recommend them, it is a nice feature.
The reason I do recommend Paid Viewpoint is because their surveys get better the more you use the site. They keep track of something called your "TraitScore", which is basically how much they know about you.
This is important because the higher your TraitScore, the more specific you are as a demographic. The more specific of a demographic you are, the more important your opinion is to companies looking for your specific demographic.
All this adds up to Paid Viewpoint paying you more per survey the higher your TraitScore is. Their surveys are also typically extremely short, which is always a plus.
You can sign up for Paid Viewpoint here:


SurveySpot is run by the same company as Opinion Outpost and works exactly the same. This is great because it is simply more of a good thing.
One problem you can run into with using both companies is that sometimes they post a survey on both sites. If you complete it on one, you will be screened out of it on the other. It only takes a second to be screened out, but it is still a little annoying. But with above average payouts and the legitimacy that comes with the sites, it's hard to complain.
You can join SurveySpot here:


MindSwarms is very different from the sites above. It is focused on video surveys and you have to fill out applications to try to get apart of them.
While this may seem like a turn off, it's important to know that each survey takes less than 20 minutes and pays $50 within 24 hours.
You can't find that on any other site. Simply login, record yourself answering 7 questions, logout, get paid. It doesn't get much easier than that.
You can get going on MindSwarms here:
If you'd like to get my exclusive survey tips, you can grab your free copy here.
Have any questions or want to add to the list? Leave a comment!
Advertiser Disclosure: We get a commission for some of the links on the blog. The opinions expressed here are the author's alone, and have not been reviewed, approved or endorsed by our partners.