Taking surveys online is a great way to make some extra money on the side. It won't replace your full-time job, but it can certainly help pay for groceries, your car bill or just be some spending money every month.
One strategy that I use and recommend when it comes to taking surveys online is to use multiple survey companies. The reason for this is because you'll make money money, and the survey companies can balance each other out, since every company has pros and cons.
Some companies are good solely for surveys, while others have great paid offers, and only a couple have mobile apps that are worth using. Also, not every company offers and unlimited amount of ways for you to make money everyday, so the more companies you have to work with, the more chances you have to work everyday.
Using multiple companies is a great way to boost your income. If you're looking for the best companies to use, and how to best combine them, this is the right article. I'm going to cover my top 5 favorite survey companies and how you should best use them in combination to take advantage of their strengths while overlooking their weaknesses.
First I'll mention my top 5 sites and what I like about them. Then I will show you a example of a schedule that combines them all in the best way.
My Top 5 Survey Companies

Swagbucks is currently my favorite site. They offer so many different ways to make money with them and they offer some great bonuses. One of the cons, however, is that there surveys don't pay out much and it can be overwhelming with so many options.
I recommend you stick to the offers, take advantage of Swagbucks TV, and try to hit the daily goal everyday. These three things will end up paying big at the end of the month.
Here is my full in-depth article on Swagbucks: My Swagbucks Review
If you want to start making money with Swagbucks, you can sign up here: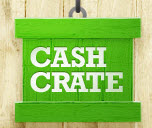 CashCrate is another great site that has offers. I recommend sticking with the offers, as that is how I made the most money in the shortest amount of time. They do have surveys for you to take, but I recommend a couple other sites below that you should be taking surveys on, since they pay out above the industry standard.
I cover CashCrate more in-depth here: My CashCrate Review
If you want to join CashCrate, here is a link:

MindSwarms is a really cool new survey company that is focused around video surveys. You do have to fill out applications and apply for these surveys, but it is totally worth it once you get selected.
Each survey is only 7 questions, takes less than 20 minutes, and pays you $50 within 24 hours.
That is pretty great. This is an especially good site to use in combination with others because it is harder to get into these surveys, but it is worth it once you do.
Here is the link to the site:
Ipso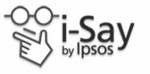 s i-Say is one of the sites I recommend when it comes to taking surveys. They pay above average and offer tons of surveys to do. One benefit that is great about i-Say, and even better when used with other sites, is that they have a loyalty program plus a better payout deal if you wait longer.
The better payout deal is that it takes less points per dollar if you cash out at $100 via PayPal then the lesser values. While normally you might not want to wait that long to get paid, but if you have checks coming in from other survey sites, then it makes it easier to wait.
Read my Ipsos i-Say review here: My Ipsos i-Say review
You can join i-Say with this link:

Opinion Outpost is another great that pays above average surveys. While there are a couple other sites that pay above average (and you can see all my recommended sites here**), Opinion Outpost has a low minimum payout ($10 via PayPal) and you receive it instantly.
This is why is such a good pairing with i-Say. While you wait for the i-Say payout, you can be getting money from Opinion Outpost.
You can read more tips on Opinion Outpost here: My Opinion Outpost Review
If you want to join now, you can here:
How to Best Combine These Sites
While you can start to see the picture coming together on how to best use these sites, I do have some tricks that I work into my routine to get the most money possible.
When First Getting on Your Computer
When you first sit down to your computer, you should immediately open up Swagbucks TV on your smartphone or iPod Touch and begin playing videos.
After that, open up your Internet browser and use the Swagbucks Search bar to go to Swagbucks.com and turn on Swagbucks Watch. Make sure to always use Swagbucks Search to go to new sites.
You can let the videos run on mute while you do these rest of the survey sites.
Check Your Email for MindSwarms Studies
The next thing that you should do is head over to your email inbox. Int here you should search for emails from MindSwarms since they are the hardest studies to be apart of, so you want to be on top of them.
If you are accepted to one, make sure to join it as quickly as possible, since they fill up fast. Complete as many steps on those as possible right away, which is different for each company.
Next is Swagbucks
Since Swagbucks is one of the highest paying sites and hitting the daily goal is important, I do that next. I begin with searching my personal inbox for good surveys and offers from them and do those first.
Then I go to Swagbucks, and access the inbox on their website. I search this inbox for good offers or surveys. Sometimes they are the same as the ones I get emailed, but it is still important to check.
After doing that, I do the Daily Poll and NOSO. Then it is time to look for offers. I search the entire site for offers and fill out as many as possible.
Remember to hit the Daily Goal every single day for the biggest payout. It is as simple as leaving SBTV open on your phone.
Time for CashCrate
Since offers are high on my list of favorite ways to make money with these sites, I head over to CashCrate and fill out all the good offers that they have listed. Make sure to check both the "Offers" and "Bonus Offers".
Now Onto Surveys
Next, I will head back over to my personal survey email inbox (I close it when leaving it first, the use Swagbucks search to head back to it. It only adds a couple seconds and may payout).
In the inbox, I search for surveys from Opinion Outpost. After completing all the emails sent to my personal inbox, I head to i-Say.com and do all of the surveys possible in their dashboard. Since there are so many available, this is usually how I finish out my schedule for making money with these online sites.
Always be Earning
Other ways to take advantage of these sites is to be checking Swagbucks for coupons or shopping through their online portal. If you going to buy something anyways, you may as well check to see if you can get money back for it. Also, Swagbucks Mobile is good to check if you are away from your computer and have a couple free minutes.
So there you have it. A great schedule to get going with when it comes to making money from survey sites. If you'd like to get more tips, make sure to grab your free eBook below.
If you have any questions or tips to add, let me know in the comments!
Advertiser Disclosure: We get a commission for some of the links on the blog. The opinions expressed here are the author's alone, and have not been reviewed, approved or endorsed by our partners.