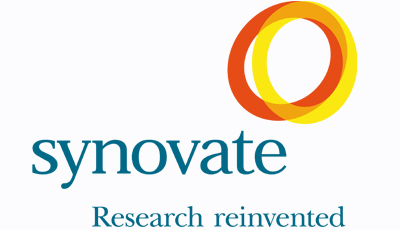 If you're looking for Synovate Global Opinion Panels, it no longer exists. It has been rebranded with Ipsos i-Say. Below I will explain what you can expect to see that is new, what this means for members who had accounts with Synovate Global Opinion Panels, and if this merger is a good thing or not.
While this Ipsos bought out Synovate over two years ago, the company is only recently completing the merger and fully integrating Synovate. This means that we are now starting the see the results of it.
Why Did Synovate Global Opinion Panels Merge with Ipsos i-Say?

This merger came about due to Ipsos' growth in the market research industry. Synovate is not the first research firm that Ipsos has bought out, but this was their most significant.
Ipsos bought Synovate for $885,192,000 USD. That is an extremely large purchase, and made Ipsos the third largest global market research company.
What Does This Mean For Survey Panelists?
For us who are concerned about making money from these companies, the question arises of if this is a good thing or bad thing.
First, should you be concerned about your points transferring over? The answer is fortunately no. The valued of your points with Synovate Global Opinions Panels were automatically transferred to Ipsos i-Say.
However, the point system has changed, but the value of the points are the same. While you needed 10,000 Global Opinion Panels points to redeem a $10 payout, with Ipsos i-Say, you only need 1,000 i-Say points. Your Global Opinion points were automatically converted to their worth in i-Say points.
Should I Continue On and Use Ipsos i-Say?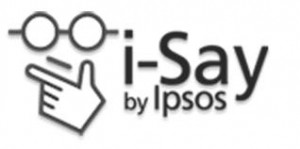 I believe you should. Looking at the past reviews of Synovate Global Opinion Panels and reviews of Ipsos i-Say (along with my use and review of them), I completely recommend Ipsos i-Say.
The benefits of Ipsos i-Say include:
Above average survey payouts
Tons of available surveys
A loyalty program
There are other benefits to Ipsos i-Say that make it one of my top survey sites. If you'd like to read more about it, and get specific tips to best us Ipsos i-Say, you can check out my in-depth review of them here: My Ipsos i-Say Review.
If you'd like to join Ipsos i-Say, and begin making money with them right now, here is a link to sign up for them:
If you have any more questions about the merger of Ipsos i-Say and Synovate Global Opinion Panels, let me know in the comments. I am happy to answer them.
Advertiser Disclosure: We get a commission for some of the links on the blog. The opinions expressed here are the author's alone, and have not been reviewed, approved or endorsed by our partners.