If you're from South Africa and are looking for a way to make some extra cash online, then taking surveys could be the solution for you. The problem that most people run into, though, is that it is hard to find the right survey companies to spend your time on.
There are legit survey companies that need your opinion and want to pay you for it. If you know the right companies, then this can be an easy way to make money online. To help you find these companies, I put together this list of the 5 best-paid surveys for South Africa.
I hope this list will save you time and effort so that you can start focusing on making more money online.
The Top 5 Paid Surveys for South Africa
Prize Rebel

Prize rebel is one of my personal favorite survey companies and they also happen to offer surveys for residents of South Africa as well. Prize Rebel offers numerous ways to make money online. When you first sign up, you'll be asked basic questions about your personal profile such as your occupation, if you own or rent your house, if you have kids etc. After that, you can start taking surveys and earning points.
You can turn your points in for money via PayPal or gift cards. The system works pretty simply in that each point is worth roughly 1 penny, now the reason I say "roughly" is that you can earn bonus tiers where your points can be worth slightly more:

You can redeem your 200 – 500 points for as little as $2 – $5 rewards or even as high as a custom PayPal amount for $500 for example if you earned 50,000 points.
Prize Rebel also offers multiple ways to earn points. You can earn points from taking surveys, completing offers where you do a trial of a company's products, watch videos or completing tasks. My personal recommendation is to focus on taking surveys. You'll earn the most for your money doing that.
Read my full review of Prize Rebel or sign up for prize rebel here (it's free).

Paid Viewpoint is one of my top survey taking websites, and is fortunately available to people living in South Africa. It is pretty unique in the fact that it doesn't start out paying a lot, but don't let this stop you.
The way Paid ViewPoint works is that they start off with low paying surveys, but use these surveys to start building a profile for you. The more surveys you take, the more your profile gets built out.
Paid Viewpoint keeps track of your profile through your "TraitScore". These are points that are awarded to you after you take surveys, along with some cash. The higher you get your TraitScore, the more you get paid per survey.
The surveys are also very short and well designed.
So I recommend starting out with Paid Viewpoint and not getting discouraged that you are not making a lot, because later on, they can become your highest paying survey company.
You can join Paid Viewpoint here.

GlobalTestMarket is another great survey company that is looking for the opinions of people around the world, including those in South Africa.
They are focused primarily around researching and developing new products and services. This means that when you are taking their surveys, you can happen across cool things that haven't been released to the general public yet.
Their surveys are generally 10-20 minutes long, and they payout through PayPal, which is my favorite form of payment.
You can join GlobalTestMarket here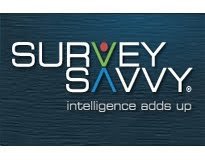 SurveySavvy is unique in that it allows you to cash out with only $1 in your account. They offer surveys for you to participate in, but their main focus is centered around their tool called SavvyConnect.
SavvyConnect is a tool that allows market research firms to view data from you surfing the internet. This data is aggregated and provides analysis for people's behavior online. This information is not sold off to other companies, and SavvyConnect uses it purely for research purposes.
Also, more surveys are available to people with SavvyConnect installed on their computer, so it is something to check out.
MindSwarms

MindSwarms is different from the other survey companies in that their surveys are done through video. While this might not be an ideal situation for you if you are camera shy, it is really worth considering since they pay $50 per survey.
Not only that, but the surveys are 7 questions and take less than 20 minutes.
That has to be the highest paying surveys per time spent that I know of. It gets even better in that you get paid your $50 via PayPal within 24 hours of completing the survey.
So even if you are camera shy, it is probably worth getting over to take advantage of MindSwarms.
There you have it, my list of the best paid surveys for South Africa. If you have any questions, or any survey panels to add to the list, let me know in the comments.
Advertiser Disclosure: We get a commission for some of the links on the blog. The opinions expressed here are the author's alone, and have not been reviewed, approved or endorsed by our partners.