The traditional ways to make an income are changing in the online age. Businesses are using the internet more and more to gather market and demographic information on potential customers. So, as companies work to gather this information to make their lives easier, they are willing to pay those who offer that information. That is where survey sites come in. Survey sites are the hub to gather much of this data and use various methods to deliver and pay for you providing these services. This modern income source is helping many people who work from home or just want to diversify their income. The sites available in Germany are some of the best paying and most accessible sites out there. Here are my top sites for Germany.
Top 7 Best Survey Companies For Germany


Swagbucks is a site and app that offers a ton of ways to earn money. They offer a few apps which provide a seamless experience for earning their points, also known as SB, or Swagbucks. You can take surveys, complete offers, watch videos, and even surf the internet to earn SB. I like using the app to have videos playing while doing something like surveys on the computer. The apps offer a great option for free minutes and on-the-go earning when used efficiently. To see how to best use the site and apps to the greatest efficiency, check out our review. Check it out here or sign up now.

If you want a site where you do not have to wait for payouts, PrizeRebel is a good choice for you. They offer gift cards as low as $2.00 and PayPal payouts starting at $5.00. This is among the lowest you will find in the industry. The options for earning methods are great as well. Similar to Swagbucks, there are many avenues for earning, from search, mini tasks, to video and surveys.
Sign up here or see our review on how to make the best use of the site here.

PaidViewpoint is a great survey site that has a clean, smooth website and mobile experience.
PaidViewpoint does not kick you out of surveys once you start, which is a great feature for maximizing time. They apply a "TraitScore" to you, so as you take more surveys with them, you provide more demographic information, making what you answer more valuable to the company looking for this information. The more you build this score, the more you can earn per survey.
You can sign up here or learn more about the TraitScore by checking out our review here

Opinion Outpost is a survey site that has a pretty high pay rate on surveys. Having to make sure your demographic information qualifies can make the efficiency difficult at times. But the site also has some great features. Low minimum payout is one of those features, at $10.00 via PayPal. Instant payment via PayPal is great if you are looking to get your cash quickly, and is something you do not see often.
Check it out and sign up here
Make the most of the site by checking out the review

PineCone Research is a survey site available in Germany pay out very well. They do not have a public sign up form, which may be why they are able to pay so well. You can use our link below to sign up if there is availability. The surveys on their site pay a minimum of $3.00, which is impressive. It would be near the top of the list if it were easily available to sign up for, but it is definitely one you should attempt to join.
The doors open from time to time, making it worth your while to check occasionally to see if you can join.
Sign up here and check out our review to see what the site has to offer.

Ipsos i-Say is one of the most well-established survey companies in the industry. Points are earned per survey, and this site, which focuses on surveys instead of other earning methods, offers a variety of survey options. They offer loyalty points based on the number of surveys completed. They also have a low minimum payout, which can be used for gift cards, charity, cash, etc., but will pay better if you save your points.
Check out the review here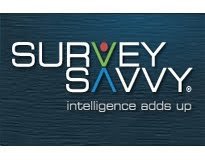 SurveySavvy is a survey site that has been around for many years and offers a decent amount of variety in their offerings. They also provide payouts starting at $1.00 by check. This is a very low minimum payout, which is great and impressive for the industry. But getting payouts by check can definitely delay the process of getting paid. Their offerings and referral program make this a site that is worth checking out.
You can sign up here
Surveys and survey sites are a great way to diversify your income, and make cash at home. These companies offer great benefits for those willing to put in the time. Check out our reviews and see how these sites can work for you!