With more and more people looking to make an income from home or supplement their income, they are looking online. Businesses understand that and are finding ways to get their market research done on a large scale. That is exactly where survey sites come in. Survey companies serve as the hub to gather this information. They can use various methods like surveys, internet searches, videos, etc. all with the intention of gathering data for companies looking for market research. There are a variety of great options available for those living in Mexico.
Top 7 Best Survey Companies For Mexico

PrizeRebel is a good choice if you are someone who wants options. They offer a tremendous variety of earning options. You can, of course, take surveys, but you can also earn points by watching videos, surfing the internet, filling out offers, and even just logging on at various times to collect daily points. Their payout options are various as well with gift cards as low as $2.00 and PayPal payouts starting at $5.00. This is among the best in the industry.
Sign up here and check out the review of the site here to maximize your earning potential.

PaidViewpoint is a site that allows you to grow your income as your profile grows. They use a system called "TraitScore", so as you take surveys and enter more information, you provide more demographic information. Therefore, each answer given is more valuable to companies. The more you build your TraitScore, the more money you earn per survey.
A huge benefit is that PaidViewpoint does not screen you out of a survey, which is a great feature for maximizing time and eliminating frustration. They are a company who looks at things from the user perspective, offering quick payouts and a signup bonus.
Sign up here or learn more about the site and maximizing your TraitScore by checking out our review.

CashCrate is a site that offers many options similar to PrizeRebel. You can earn cash by completing surveys, offers, shopping, among other opportunities. There is also a great referral program. I would rank CashCrate even higher for Mexico, however the site states that there are less offers for international members. You should still join, as it is important to join multiple sites for maximum earning potential.
Sign up here, and check out our review to learn how to best use the site.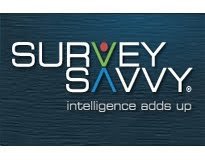 Very few survey companies are available worldwide. SurveySavvy is one of those companies. They offer a few options in terms of earning. They have surveys of course, but also offer a browser add-on and an app called SavvyConnect. SurveyConnect aggregates internet browsing data for behavioral research. The SavvyConnect app is an easy way to earn on your devices. Their payouts start at an incredibly low amount of $1.00 by check. This is one of the lowest minimum payouts you will see, which is great. But getting payouts by check can definitely delay the process of getting paid.
You can sign up here to get started.

GlobalTestMarket is a survey company that offers many opportunities for earning. You have to qualify for surveys and may be screened out if you do not qualify. However, if you qualify, the surveys pay out well and are fairly quick to complete. The payout level is 1100 points, or $50, so it may take a little longer than most sites to get a payout, but with the surveys paying more it should balance out.
Sign up here

OpinionWorld is a survey site that is straightforward with its offering. It is all about surveys! They even have a mobile app called QuickThoughts. They have a solid minimum payout of $10, which is great for the industry. The payouts are very fast, with PayPal payments and e-gift cards received instantaneously or within a few hours at most.
Sign up here to try it out for yourself!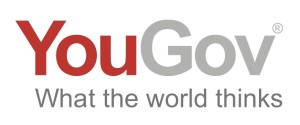 YouGov is a fun site that is a good alternative for the traditional survey sites. You can be paid for reading news articles and giving your opinion. They also offer many of the traditional services as well, with one benefit of not being disqualified for surveys. You receive a bonus just for signing up and they offer a variety of payout options. The amounts per payout vary depending on the country. YouGov also offers mobile apps as well.
Try it out here
These survey sites offer a great opportunity to diversify your income and work from home. If you are looking to make money online, survey sites can be a great option if you maximize your time. Read the reviews above on how to maximize your income on these sites, and let us know how they work for you!