Taking surveys online is an easy way to make a little extra cash. However, with so many different websites online, it's hard to tell which ones are legit and which ones are scams.
With that in mind, I created this list below of the best UK survey panels, so you don't have to search online and be worried about getting scammed. These sites below are legit and will give you the most money for your time.
The Best Paid UK Survey Panels
SurveyBods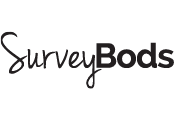 SurveyBods is a survey panel that is only available in the UK. It is a highly regarded survey company and one of the best in the world to participate on. Once you have earned £15 (1500 points), you can cash out with an Amazon gift card, cash via a bank transfer or check, a Tango gift card or with sweepstakes entries.
I almost always cash out with cash either by check or PayPal, so it's great to see they have those available. 
Each survey on SurveyBods is worth between 50p to £3, so you'll be able to reach your payout pretty quickly. 
You can sign up for SurveyBods here
Paid Viewpoint

Paid Viewpoint is a website that you'll see recommended here on the website quite a bit. The reason for this is that they are an extremely well designed website and offer interesting surveys. This is always good to come across, because some companies have poorly laid out websites and boring surveys.
Another reason I recommend Paid Viewpoint is because they offer quick surveys and pay you more as you complete surveys. This is a important fact to understand, because when you first start out, you don't get paid very much.
However, as you take more surveys (there's one available everyday), you increase your TraitScore and will get paid more and more the higher it gets. Once you get a TraitScore of 9000 points, Paid Viewpoint will most likely being one of your highest paying survey companies. 
PineCone Research.

PineCone Research is a very exclusive survey company. You can't sign up from their website, but rather need to find a link to an invitation (there's one below). 
The reason PineCone Research can be so exclusive is because they pay well for their surveys, at £3 per survey. The more surveys you take, the more money you can make. You can get up to £5 per survey eventually. 
They also pay very promptly by cash, along with surprising you with products to test. 
PineCone Research opens their doors at different times for different people to sign up. Click the link below to see if you qualify at this time.
Click here to sign up for PineCone Research 
Opinion Outpost

Opinion Outpost is one of my favorite survey companies for the US, so it's great to see that they are also available in the UK. They offer a good amount of surveys and have a low minimum payout of $10. 
What really sets Opinion Outpost apart from the rest is that they pay you instantly through PayPal. That's pretty awesome. 
You can see my in depth review of Opinion Outpost here: My Opinion Outpost Review
You can get going with Opinion Outpost right now here
GlobalTestMarket

GlobalTestMarket is another straight forward survey company. With surveys between 10 and 20 minutes, good payouts, and interesting surveys, I definitely recommend them.
Their surveys focus on producing new products and services, so often times you get to hear about things coming out before they are officially released.
You can join GlobalTestMarket here
iPoll

iPoll is a legit survey taking site that pays out well for your time. They not only have a ton of surveys available for you to take, but they also have an awesome mobile app.
Their mobile app allows you to make money on the go, and sometimes for things you'd already be doing, like going to the grocery store or to a certain movie. Whenever I leave the house, I always check the app to see if I'll be doing anything I can make some money with at the same time.
iPoll even gives you $5 just for signing up.
If you'd like to see my full review of them, you can do so here: My iPoll Review
Click here to sign up and get you $5 from iPoll
Populus Live

Populus Live is a legit survey taking website that is only open to those living in the UK. They only offer online surveys, but get stellar reviews from those using it. 
You can get £1 to £3 per survey, and need at least £50 to cash out. While that seems like a lot, you'll probably reach that quicker than you think, along with the bonus of Populus Live paying you out very promptly.
You can join Populus Live by click here
Your Word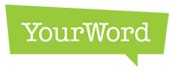 Your Word is a survey taking site only open to those living in the UK. While they don't pay out in cash, they offer a variety of gift cards, including iTunes, Amazon.co.uk, Pizza Express, and others. With how big Amazon is now a days, that form of payout is still worth it to me.
Your Word not only offers surveys online, but you can access them from your mobile as well. It's always nice to make money on the go.
You get £0.50 for signing up, and £0.10 when you don't qualify for a survey. Seeing how most companies don't pay you for either of those things makes Your Word an even better site.
You can expect to get 5 to 7 surveys per month and it typically takes less than 72 hours to receive your gift card. 
You can join Your Word by Click Here
Advertiser Disclosure: We get a commission for some of the links on the blog. The opinions expressed here are the author's alone, and have not been reviewed, approved or endorsed by our partners.