If you live in Australia and are looking for a way to make money at home, then online surveys are a great place to start. The barrier to entry is extremely low, you can work on your own time, and can make money from wherever you have a wifi connection.
As long as you have an email address (learn how to create a special one for surveys only), you are good to go on the survey sites listed below.
The Best Paid Online Surveys for Australia
1. iPoll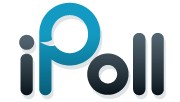 iPoll is one of my favorite sites to use here in the US, and fortunatly they are available as well for Australians. They offer tons of surveys in their dashboard, so you will always have more options to make money.
Another thing that makes iPoll awesome is their mobile app. Not many survey companies have mobile apps, and when they do, they tend not to be very good. iPoll on the other hand has a great mobile app. You can do quick surveys, or get paid for completing tasks, like going to a certain movie or taking a picture of a certain item in a grocery store.
If you'd like to check out my full review on iPoll, it's right here
Along with being a good survey company to join, they offer you $5 just for signing up.
You can get that $5 right here
2. Ipsos i-Say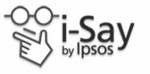 Ipsos i-Say is another straight-up survey taking company. Their surveys payout well and I almost always finished their surveys in less time than estimated. They have a lot of surveys available for you to take and have a loyalty program which is really good.
While their minimum payout by PayPal is tempting, you actually get more money per survey if you wait until you have $100 to cash out.
You can see my full review on Ipsos i-Say here
If you'd like to get started right away, here is a link to sign up
3. GlobalTestMarket

GlobaltTestMarket is a paid survey company that provides surveys focused on developing new products and services. I typically enjoy these surveys because you often times can see new products and services coming out. They even ask you not to share what you learn in the survey, because it hasn't been released to the public yet.
You can cashout by check or PayPal, which are always my favorite options.
You can join GlobalTestMarket here
4. Paid Viewpoint

Paid Viewpoint has an extremely well designed website, which is nice to come across in the world of taking surveys, because most aren't laid out well. Paid Viewpoint is different than most other survey companies in that they pay you more as you take surveys with them more.
While you don't get paid out much when first starting with Paid Viewpoint, with each survey you take you get a "TraitScore". This score is basically how defined a demographic you are. The more defined you are, the more specific surveys Paid Viewpoint can send you.
Their surveys are typically really short, so while you don't get paid much to start, you aren't really spending more than 3 minutes on most surveys.
If you spend the time to build up your TraitScore, Paid Viewpoint can become one of your highest paying survey companies.
You can join Paid Viewpoint here
5. Mindswarms

Mindswarms is a cool new survey company that isn't well known in the market right now. This is good news for us.
Mindswarm does video surveys, where you record yourself talking about a product. The reason I'm happy not many people know about Mindswarms is because of how well they payout.
Each Survey pays $50 and is only 7 questions long.
That is a huge payment. Mindswarm even admits on their site that most users are able to login, record their video, and logout within 20 minutes. And they'll pay you by PayPal within 24 hours.
Conclusion
So there you have it, the best 5 survey companies for Australia. As I recommend elsewhere on the site, sign up for multiple survey companies, use a second email address, and then take all the surveys that come in. Having multiple sites to use makes sure you don't run out of surveys to take.
If you have any questions, or know of any good sites for Australians to share with us, leave a comment!
Advertiser Disclosure: We get a commission for some of the links on the blog. The opinions expressed here are the author's alone, and have not been reviewed, approved or endorsed by our partners.